Manufacturing a Whole Host of Hot-Formed Springs to Meet All Your Needs
Our coil spring business sees us manufacture a wide variety of hot-formed springs. The strength of coil springs contributes to the safe and reliable functioning of equipment such as construction machinery, industrial robots, railway vehicles, elevators, and space rockets. In addition to manufacturing, we also enhance our research and development to respond to requests for lighter and longer-lasting springs while meeting the growing needs of our customers. We have been moving our manufacturing forward with automated lines that are quicker and reduce costs in addition to our skilled craftsmanship.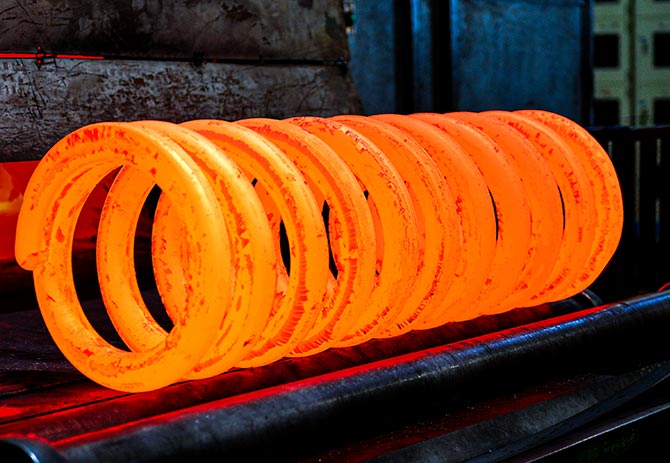 Providing Special Springs in Small Lots
We can adjust the wire diameter, number of coil turns, shape, coating, etc. according to your needs and use. We can also manufacture special springs with limited applications starting from small lots.
Improving Production Efficiency to Reduce Costs
In our industrial coil spring plant, we have installed a new line that incorporates the knowledge and expertise of NHK Spring's automotive coil spring manufacturing line. We continue to push forward with automation to achieve more efficient production.
Offering Various Machining In-house
The cutting of springs and the manufacturing of specially shaped springs are also available at our own plant. We can make a wide range of proposals and manufacture according to the needs of our customers.
Developing Materials that Give Rise to New Possibilities
Together with steelmaking manufacturers, we jointly develop high-strength materials that are stronger and lighter than those specified by JIS standards. We are promoting research and development to expand the possibilities of coil springs.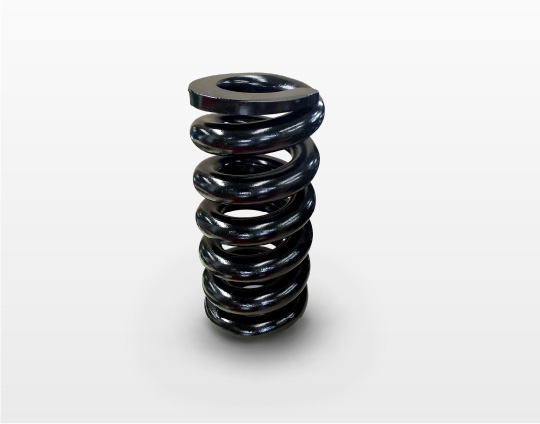 Spring for Idler Wheels
This is a spring to keep the continuous tense on crawlers so that the crawlers of construction machinery such as a bulldozer do not come off. It also plays a role in cushioning shocks during work and when on the move.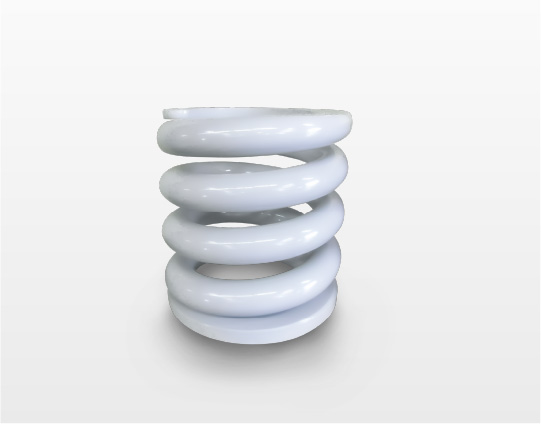 Axle Spring for railway vehicles
A coil-shaped spring installed on the bogie of railway vehicles. Its job is to suppress vibrations and shaking when a railway vehicle is traveling. Through in-house machining, we also manufacture springs that can control the riding comfort in accordance with the load.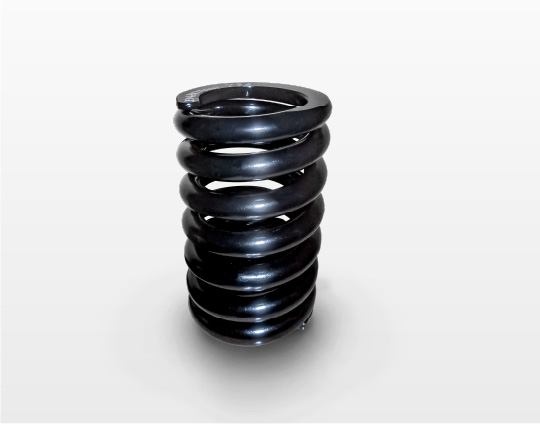 Elevator Spring
A spring that suppresses the shock of the elevator in an emergency. It is installed at the bottom of the elevator shaft and used as a safety device.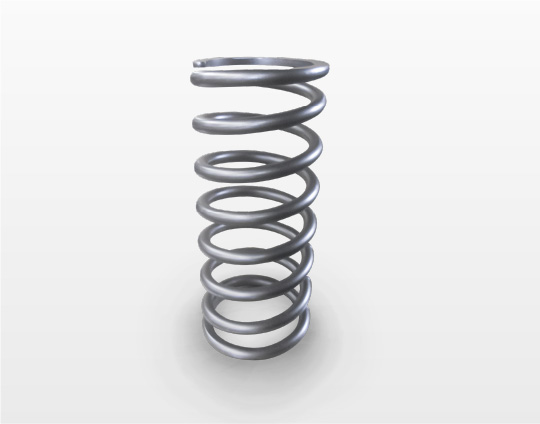 Robot Arm Spring
A spring that assists the motor torque load of robots. This spring is manufactured based on a strict design so that it can continue to move accurately for a long time in the limited space inside the robot.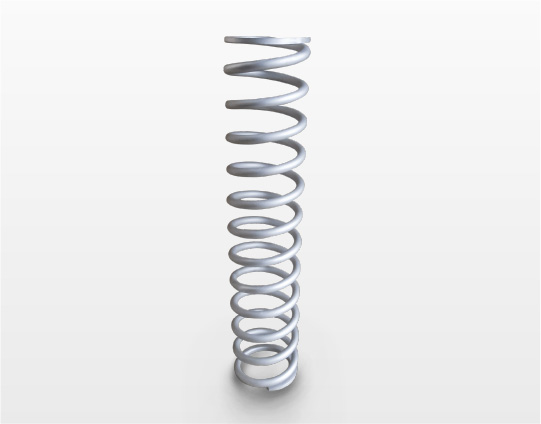 Rocket Fairing Spring
This spring is for opening the fairing that protects the satellites onboard the rocket. Springs manufactured by us at Sumihatsu passed the strict quality inspections before being installed on the H-II rocket.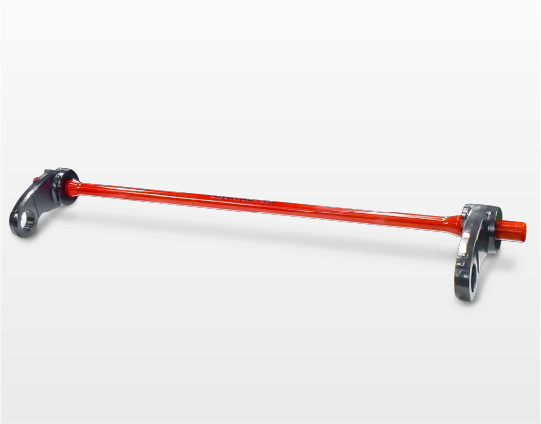 Torsion Bar for railway vehicles
This spring is to prevent swaying when a railway vehicle travels and to improve vehicle stability when a train travels on curves. It is introduced to railway vehicles that travel at high speed on tracks with many curves.
NHK Spring Co., Ltd.
Komatsu Ltd.
Kobelco Construction Machinery Co, Ltd.
KUBOTA Corporation
TAKEUCHI MFG. Co., Ltd.
Yanmar Construction Equipment Co., Ltd.
Itao Ironworks Co., Ltd.
Yahata Seiko Co., Ltd.
FANUC CORPORATION
YASKAWA Electric Corporation
Kawasaki Heavy Industries, Ltd.
Hitachi, Ltd.
Japan Transport Engineering Company
The Kinki Sharyo Co., Ltd.
Nippon Sharyo, Ltd.
NIPPON STEEL CORPORATION
East Japan Railway Company
Central Japan Railway Company
West Japan Railway Company
Kyushu Railway Company
Hitachi Building Systems Co., Ltd.
Toshiba Elevator and Building Systems Corporation
Nippon Otis Elevator Company
and others
※The companies listed above are in no particular order.