Pushing Forward toward the Future
with Our Spring and Rail Technologies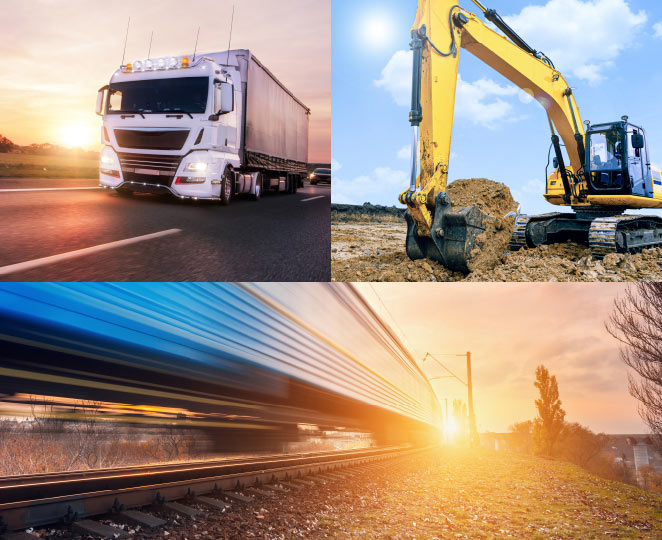 Sumihatsu was established in 1960 as Sumikin Hatsujo Co., Ltd. in Amagasaki City, Hyogo Prefecture. After being involved in the management of NHK Spring Co., Ltd., the manufacturing sites were consolidated into the current Tsukuba Plant in 1981. Since then, we have continued to grow our business with the support of the local people. In September 2020, we embarked on a fresh start by moving our Head Office to Sakuragawa City in Ibaraki Prefecture, where Tsukuba Plant is located.
Our main business is designing and manufacturing of springs. As a consolidated subsidiary of NHK Spring Co., Ltd., which controls the world's top market share, we manufacture over 50% of the entire group's leaf springs. We also design and manufacture products essential for construction machinery, industrial robots, and railway equipment, under our own brand. We fuse the skills we have cultivated over the years together with the NHK Spring Group's R&D capabilities to supply high-quality products that are essential to social infrastructure.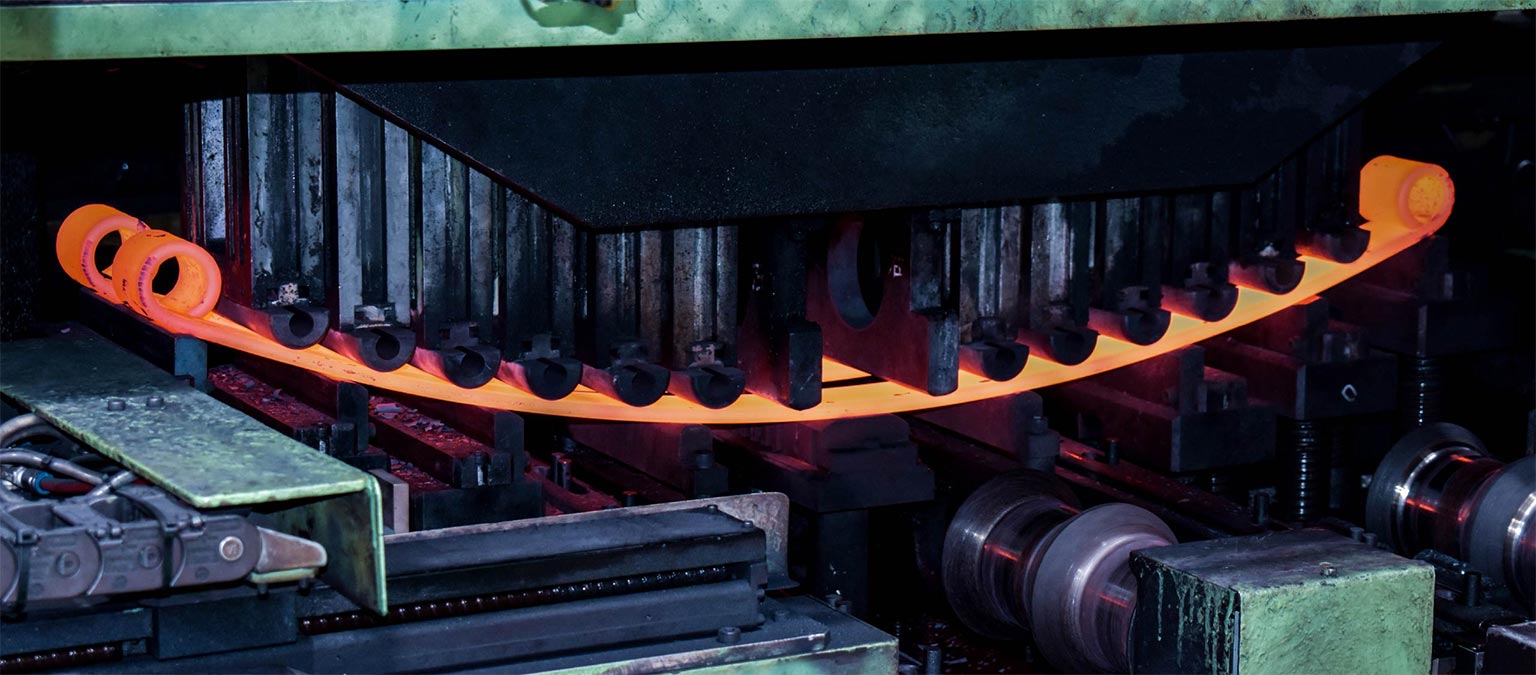 Three Businesses that
Support Transportation and Industry
We engage in the three businesses of leaf springs, coil springs, and rail tracks. In our leaf spring business, we supply leaf springs for commercial vehicles of domestic truck and automobile manufacturers as the NHK Spring Group's leaf spring manufacturing base. In our coil spring business, as one of the few manufacturers that can produce thick and large springs by hot forming, we manufacture products that deliver the strength and precision necessary to withstand the use of construction and industrial machinery. Our railway business sees us involved with a variety of equipment that is essential for safe and accurate rail operation, including turnouts that control the traveling direction of train vehicles ranging from subways in city centers to the Shinkansen. Our products have a deep connection with transportation and industry, supporting social development.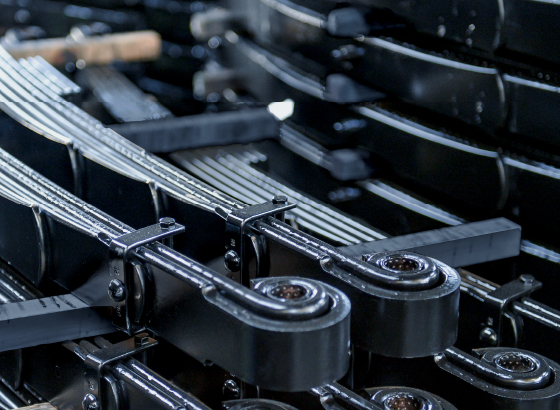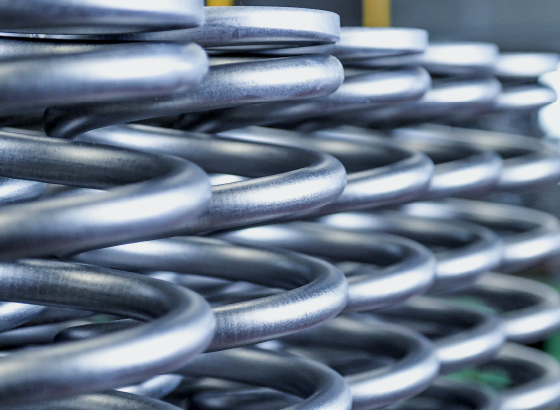 Meeting Social Needs with a
Wide Variety of High-Quality Products
Features of manufacturing at Sumihatsu include technologies and systems that enable us to manufacture a wide variety of products. We not only produce springs used for trucks and construction machinery, but also special springs used for steam locomotives and domestic rockets that are more or less one-of-a-kind items. In our rail-related business, our range of products, such as turnouts, synthetic sleepers, parts that make up rail tracks, axle springs for railway vehicles, and balancers, is unmatched by other companies. What is more, the quality of all our products is directly linked to "safety." This is why, based on our determination to "never supply defective products to customers," we carry out thorough quality control during manufacturing and inspection before shipping. We undertake responsible manufacturing, such as by conducting up to 10 million operation tests depending on products.
Springs are the epitome of low-tech. That is why we have focused on technology and quality control of them. In addition, we work to improve our production efficiency to meet the needs of our customers, with no expense spared on investment for our facilities such as our robot-lead automated manufacturing lines.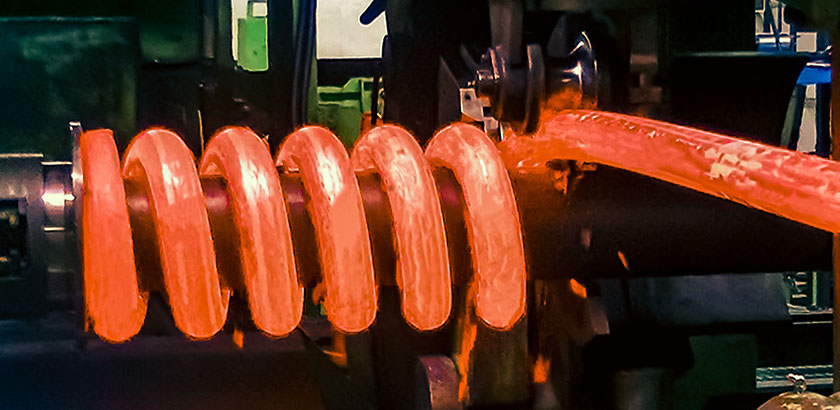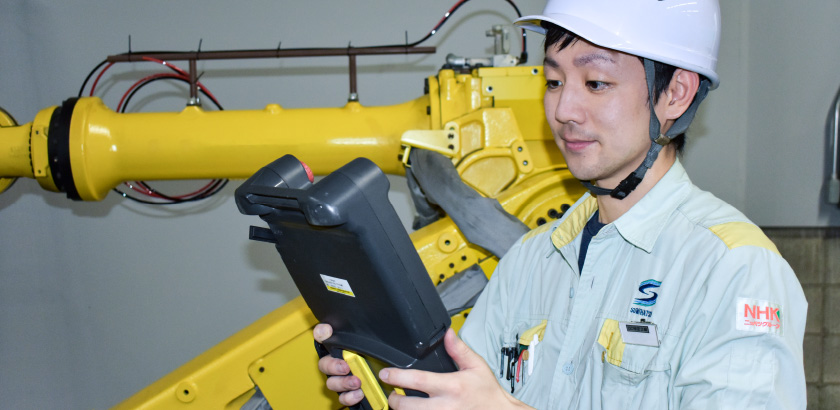 Aiming to Be a Company
that Is the Pride of the Local Area
Our products and our high-level skills that we have cultivated to date are useful in every aspect of society, and are now sought after not only domestically but also internationally. Absolutely central to our growth and development has been the efforts of our employees, the support of their families, the significant cooperation that we have received from Sakuragawa City, where Tsukuba Plant is located, and everyone who lives nearby. We will continue to improve our quality and technologies and respond to the needs of society. Furthermore, with the aim of becoming a company that represents Ibaraki Prefecture and that everyone in the local area can be proud of, we would like to bring greater prosperity to the area together with everyone who calls it home.